TownHall247 Mobile

Ever feel like you're losing money at remote collections?

TownHall247 Mobile will capture that revenue stream to your integrated TownHall247 Cloud.

Make reconciliation a day at the beach.
TownHall247 Mobile maximizes your staff's efficiency and stretches your budgets.
---
The Power of portability – All the benefits of TownHall247 on the go. Qualify residents, look up delinquent taxes, and more to keep the revenue trail squeaky clean.

Flexible Hardware Options – Use anything from an old cell phone to a construction-grade outdoor use tablet.

Live Data – All sales feed back to your TownHall247 cloud in real time. No more importing or exporting.

Reconciliation – Reconciliation is a snap due to TownHall247's vertical integration.

Fast Track Sales – A "pared down" interface for quick selling when residency doesn't matter – but moving the line does.

Consolidate – TownHall247 mobile will feed the same TownHall247 Cloud as your in-house and kiosk sales.

No Power? No problem – TownHall247 can operate on a battery powered 4G/5G device. Bring a battery pack and spend all day at the beach.

Cell phone payments – Take payments from cell phones, watches, and all NFC payment types.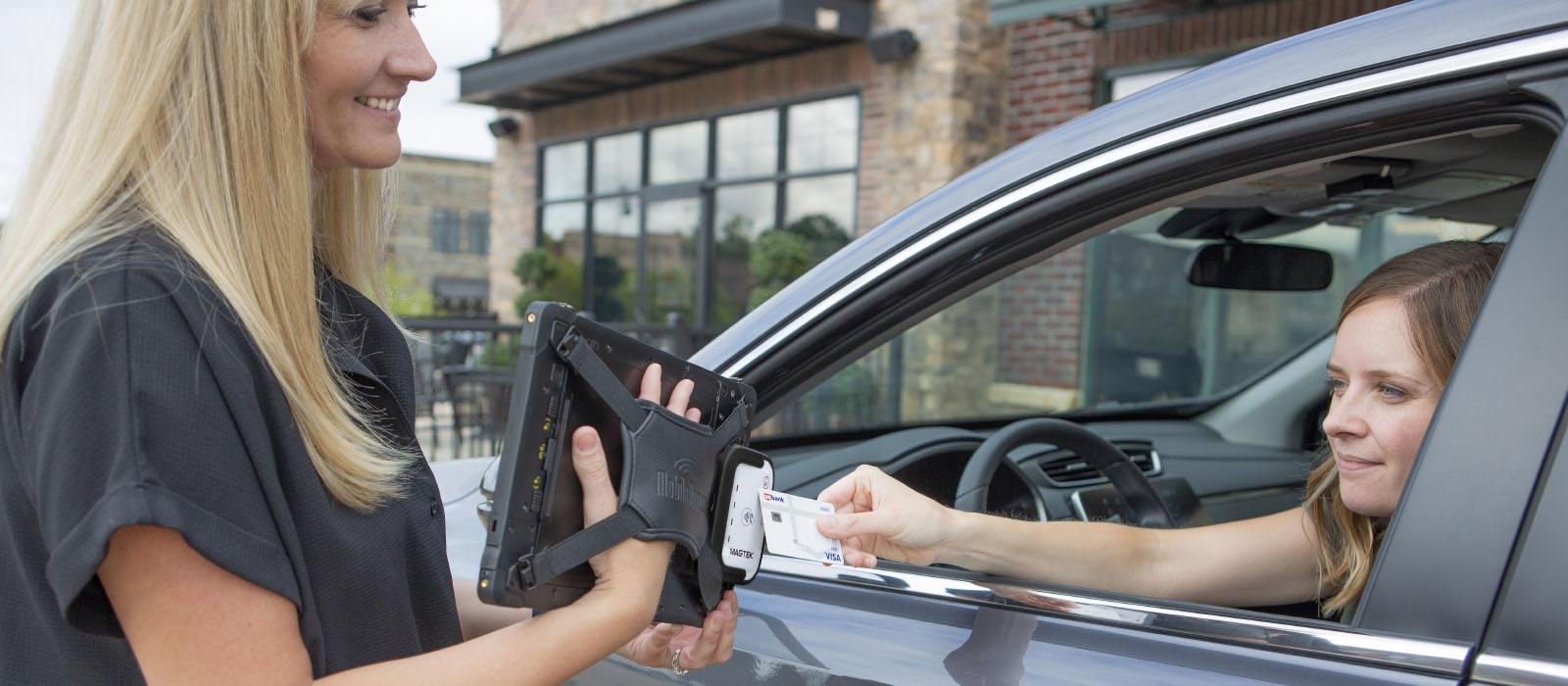 Southington, CT seeks to comply with State Regulations

Southington, CT works with Bonsai Logic's TownHall247 to ensure state compliance

Issue QR code scannable permits
Allow for scanning stickers at the gate
Obtain sophisticated reporting on facility use

The State of Connecticut requires municipalities to report via annual summaries the "bulky' items that are taken at municipal waste facilities. Not including household trash, this list includes larger items such as appliances, demolition, TV's, mattresses and much more. The Town of Southington needed a way to both sell the permits to citizens for access to facility, but also to monitor and record what was disposed of at the Bulky Waste Station. Bonsai Logic answered the call.
In 2011, Bonsai Logic deployed the ancestor of our TownHall247 software to streamline permit sales at Town Hall. Using our web-based application, the Town was able to complete 30 second transactions and significantly reduce their efforts from their previous paper system. They began to vend permits with predefined bar codes, and Bonsai Logic's TownHall247 would capture the unique bar code during the transaction for scanning at the gate. Bonsai Logic developed a custom application on a Windows CE device so that personnel at the Bulky Waste station could then scan the stickers entering. Of course this technology grew dated, so when the device support ended and Windows CE reached end of life, Southington and Bonsai Logic devised a new plan.
The staff at Town Hall now utilize pre-printed stickers with QR codes on them. During the sale of the sticker, staff scans the QR code to assign it to the vehicle's sticker. Upon entry, staff can now use virtually any internet-enabled Android device to scan the entering stickers. Bonsai Logic's TownHall247 then allows for capture of the vehicle's cargo and immediately reports all information to the TownHall247 cloud.
As the needs of municipalities and available technologies evolve, we are right alongside them ensuring. Bonsai Logic is a committed partner with our clients with today's and tomorrow's technology. (revision1)

Historic Nauset Beach

The Town of Orleans was tasked with redesigning the parking ingress at the Iconic Nauset Beach. Bonsai Logic answered the call.

Reduce beachgoer traffic congestion in the morning
Allow for automated daily parking kiosk payments
Use License Plate Recognition to identify registered vehicles.

Nauset Beach – one of the most iconic beaches along the Eastern United States. Situated on Cape Cod, a peninsula that extends 65 miles into the Atlantic ocean, it is a desirable location in which people from all over the world come to vacation and relax with family. Part of the National Seashore, it is managed by the Town of Orleans in conjunction with the Federal Government. From April to Labor Day every year, people come from all over the world to stretch out and enjoy the sprawling beaches and the cool Atlantic. With hundreds of parking spaces being consumed by the Ocean's erosion, the Town of Orleans was forced try to recoup the lost revenue from the beach parking. Along came the "Beat Back," a plan to build another parking lot and other needed infrastructure in spite of the ocean's advance. For the last 50 years or so, all beach traffic would head down Beach road and beachgoers would pay the attendant or display their vehicle sticker for visual verification. Unfortunately, on a busy beach morning there could be hundreds of cars in line while individuals are performing the transactions. Often, cars would sit in line for an hour just to get through the gates! The "Beat Back" was an opportunity not only to reclaim the revenue lost from Mother's Nature's destruction of hundreds of parking spaces, but also to streamline entry to the beach parking lot.

Bonsai Logic was the first company consulted when the Town of Orleans decided is was time start the retreat project. The largest concern was getting traffic through quickly. The backup was not only a customer service issue but also a safety issue for emergency personnel. Bonsai Logic recommended we increase from one lane to four lanes, two of which with TownHall247 parking kiosks to take daily payments, and two of them for license plate recognition for permit holders. This would allow anyone holding a seasonal permit to go through either of the right two lanes, and those paying for daily parking can easily use one of the two TownHall247 kiosks with cards and NFC payments such as Apple Pay and Google pay.

Going live in the Spring of 2023, all construction is finished and the Town of Orleans and Bonsai Logic is ready for the beachgoing masses with the upcoming warm weather!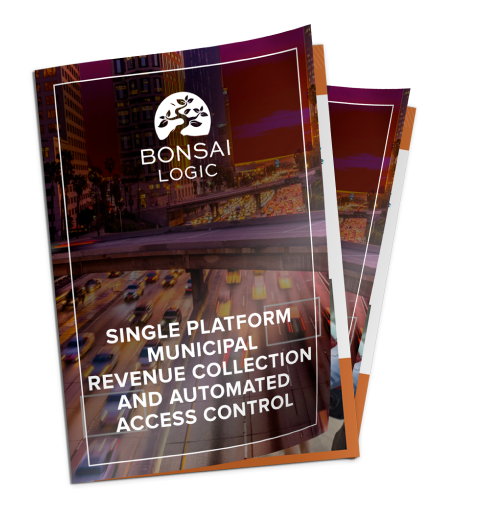 Learn more about Single Platform Municipal Revenue Collection and Automated Access Control
Download our brochure for complete information about our services